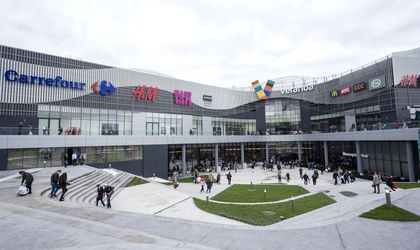 Veranda, the newest commercial center from Bucharest, Obor area, has attracted over 150,000 visitors in the opening weekend. The mall was opened on October 27,following an investment of EUR 60 million.
"We dedicated very much to the delivery of a modern and complementary to the area. Over 150,000 visitors have already exceeded the expected target," said Andrei Pogonaru, the developer of Veranda.
"Our project is firstly a proximity mall, for 430,000 inhabitants near Obor, but also for Bucharest citizens who constanyly come in Obor area, " said Pogonaru.
For a more fluid traffic, Veranda invested over EUR 2 million in the infrastructure upgrade.
Veranda has a surface of 30,000 sqm and offers visitors 15,000 sqm for entertainment area.It included several premieres, once with the opening of the first Tati store and the only hypermarket Carrefour from that area of Bucharest.
Georgiana Bendre