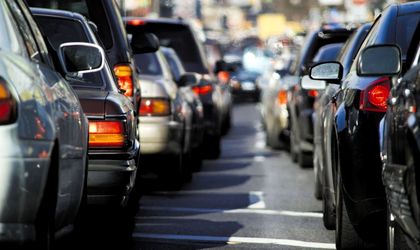 The number of registrations for new vehicles in Romania increased in February by 3.52 percent compared to the same month of 2017, reaching 12,401 units, according to the Driver's Permits and Vehicle Registrations authority (DRPCIV).
In this context, cars had an increase of 5.72 percent, from 8,302 units in February 2017 to 8,777 this year.
For other types of vehicles, the highest increase was seen for trailers (+124.3 percent), followed by mopeds/motorcycles (+46.9 percent) and tractors (+40 percent). On the other hand, registrations decreased for buses and minibuses (-36.7 percent), special purpose vehicles (-29.3), vehicles for transporting goods (-24.1 percent) and semitrailers (-14.1 percent).
By the number of registered units, in February, the most popular brands were Dacia, Volkswagen, Skoda, Ford, and Opel. On the other hand, the fewest registrations were for Alfa Romeo, Subaru, Bentley, SsangYong, Ford-CNG-Technik, Lada, Ferrari, Maserati, Lamborghini, Mercedes-AMG, Rolls-Royce and Tesla.
According to DRPCIV data, the national auto park in Romania had reached, at the end of 2017, over 7,635 million units, an 8.91 percent growth from the previous year. Of the total, over 1,320 million were registered in Bucharest.