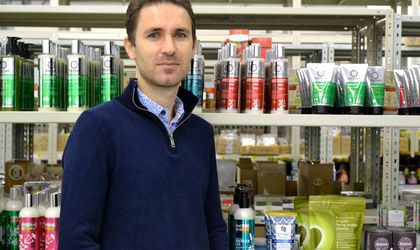 The online store of natural products Vegis.ro increased year on year by 30 percent to EUR 1.36 million in the first nine months of this year.
The categories of products that registered the highest increases were the beekeeping products and bio products, with increases of 40 percent, respectively 30 percent, year-on year.
"The study shows that 83 percent of the consumers from urban areas associate the healthy lifestyle with healthy food, thus it's normal that the first changes to be in this area and to generate constant growth. Currently we have close to 2,000 products in the Food category, posted on site and found in our storage in Brasov ," said Mihai Bucuroiu, founder and development director of Vegis.ro.
The honey of Manuka Raw and the coconut oil are the best sold products on Vegis.ro this year also .
"Our portfolio is permanently expanded with new products from all categories, we had overall 1,000 new products in the first nine months of the year," says Bucuroiu.
Over 30 percent of the new products come from Romanian producers, small manufacturer producers or family business.
The cities that register the biggest number of orders are: Bucharest (37 percent of the overall), Cluj, Brasov, Timisoara, Constanta and Iasi.
"We increased the number of registered orders by 32 year on year, which shows on one side the high interest of the public for natural products, and on the other hand, the result of our recent investments in the platform, the portfolio diversification and the improvements of the orders' processing flows," concludes Bucuroiu.