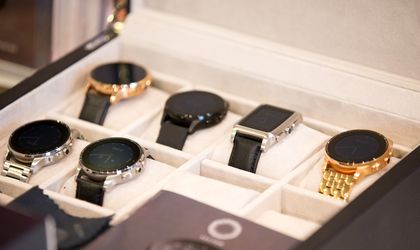 Technology start-up Vector Watch, which produces a wide array of smartwatches, has announced that it will start selling its products in the Republic of Moldova, thanks to a partnership with telecom operator Orange Moldova.
The watches will be sold in the physical stores of Orange in Chisinau, but also online.
The  launch of Moldova is part of the firm's agressive expasion strategy. Vector Watch is already sold in the major markets of Western Europe and also in the US and Australia.
Rares Florea, CEE commercial director at Vector, said: "We are actively working to find the best partners for the Vector product in the shortest time possbile. Up to now, we were able to find efficient ways for the watch to be easily acquired in as many parts of the world as possible".
The founder and CTO of Vector Watch is Romanian entreprenuer Andrei Pitis. The start-up was founded in 2013 and it started selling smartwatches in October 2015.
The biggest backer of the start-up is GECAD Group, which has put USD 4 million in the company to date.
In the last founding round that ended last November, Vector Watch got USD 5 million, out of which USD 2 million came fro GECAD Group. Investment fund Catalyst Romanian and a group of high net worth individuals were also part of the funding initiative.
Ovidiu Posirca