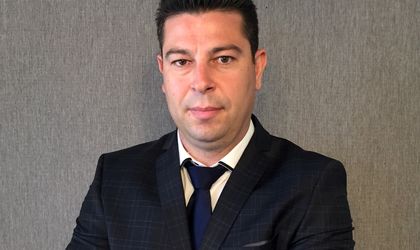 Spanish Group Mantor, an important player on the Romanian real estate market, today announces that its board of directors appointed Vasile Mocanu as general manager of Facilitec, the facility & property management division, starting May 2017.
Mocanu will be in charge with consolidating the current position of Facilitec on the Romanian market, as well as with designing a competitive business development strategy to meet the strategic objectives of Mantor Group.
"Facilitec has seen consistent growth on the residential segment, where we are already a top player in Romania. In order to leverage this position and to continue our growth on the offices and the retail segments we have chosen  Vasile Mocanu to have a leading role in this phase. Mr. Mocanu has a extensive experience in property and facility management in retail and we believe this is a major asset to our team", said Tomas Manjon, founder of Mantor Group.
Mocanu has a consistent experience of more than 14 years in Facility and Property Management in industries such as retail, oil&gas and banking. Prior to becoming the general manager of Facilitec, Mocanu was the operational manager of Mega Mall Bucharest. During his career, he held key management positions and led complex facility management projects with Eni Group, BCR Real Estate Management, GE Money Romania/GE Garanti Bank Romania.
"I am honoured to join Facilitec leadership team, because Mantor Group and Facilitec are a perfect combination of a dynamic young team, with highly experienced professionals passionate about the real estate industry. In this new position I plan to focus my previous expertise to develop Facilitec retail and offices strategy," said Mocanu.
Facilitec was bought in 2015 by three Spanish partners and integrated in the Mantor Group.