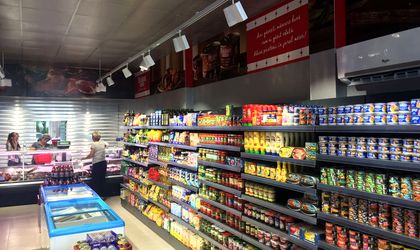 Vascar, a Romanian producer of meat products, has announced a growth of 23 percent in the turnover at the level of the stores network, in the first nine months of the year compared with the same period of 2015.
The overall company's turnover grew by 17 percent compared with 2015.
"The increase in the growth rate is due to the increase in sales in the meat products, supported mainly by the brand Moldova in Bucate, a trend that is reflected also in the general results of the company, but also in the expansion and modernization of their own stores network. This year, we opened the first concept store Moldova in Bucate at Bacau and the relaunching of the stores from Iasi, based on the same concept. Until the end of the year, we aim to open three new stores," said Vlad Ciuburciu, marketing director of Vascar.
At the same time, its own stores registered a growth of the tickets number by 9 percent and a value growth of 13 percent compared with the same period of 2015.
"We'll continue to expand the stores of the concept Moldova in Bucate because we want to offer our clients a superior buying experience," added Ciuburciu.
Georgiana Bendre