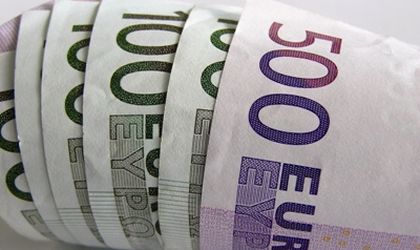 The Greek Vardinogiannis Group has completed the process of raising the share capital of Marfin Bank by EUR 30 million.
The capital injection aims to support and finance the bank's growth on the local market. At the same time, the bank completed the full refund of the subordinated loan to the Bank of Cyprus, following receipt of the favorable opinion from the BNR. 
"We believe in the potential of the local market and we are determined to strengthen our presence in Romania in a sustainable way so that we can serve the interests of our existing and potential clients as well as contribute to the development of the local economy. Marfin Bank's share capital increase is a proof of the long-term investment strategy of the Vardinogiannis Group in Romania, " said Georgios Taniskidis, representative of the Vardinogiannis Group in Romania.
With a tradition of more than 20 years in the local financial market, Marfin Bank has 30 branches and a volume of assets of about RON 2 billion. In 2017, the bank posted a net profit of RON 5.7 million.
The Vardinogiannis Group owns international operations in many industries, such as energy (refineries, gasoline, gas and electricity), shipping and media. The Vardinogiannis Group is the majority shareholder of Motor Oil Hellas Corinth Refineries, listed on the Athens Stock Exchange, with a market capitalization of EUR 2.1 billion.
Motor Oil has one of the most advanced refineries in Europe with a history of over 45 years. In 2017, Motor Oil posted total sales of EUR 7.8 billion, while the EBITDA was EUR 620 million, and the after-tax profit was EUR 314 million.