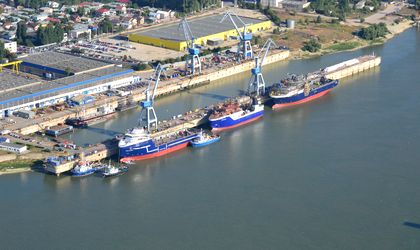 VARD, one of the major global designers and shipbuilders of specialized vessels, is pleased to announce that Vard Braila and Vard Tulcea shipyards will be brought under one roof as from June 30th, 2021 to become a more supple and efficient organization. The process of integrating the two yards has been launched based on a decision made at the Fincantieri Group level, of which VARD is a subsidiary. 
The merger brings numerous benefits, as Alberto Maestrini, VARD CEO, points out: "The merger further enhances economies of scale, simplifies the decision-making process, reduces the administrative costs, eliminates double or parallel activities, combines service activities carried out in the two yards, improving the overall quality and grants a better management of the assets and the resources of the two yards. This important step is about competitiveness and growth with a solid perspective for VARD shipyards in Romania. It is also about VARD and Fincantieri commitment for our skilled staff that has been working with us for so many years."
The merger will create the most important player on the Romanian market in the shipbuilding industry, with more than 5,000 direct employees and 2,000 other employees of the companies working on the two platforms.
The daily production activity of the two yards will not be impacted by the merger, nor have impact on jobs, the efficiencies generated will be managed through natural personnel turn over. There will be no salaries or benefits reductions and the staff access to career progress with corresponding salary changes will be based, as before, on each individual activity in the broader context of the company's performance. Shipbuilding is a challenging sector to work with, it requires skills and experience and all the employees are essential to the company.
Through VARD shipyards in Tulcea and Braila, Fincantieri – one of the world's largest shipbuilding groups – has built a strong presence in Romania, transferring technology and know-how. Carrying on Romania's tradition in shipbuilding, the Group successfully managed to transform these facilities which now are being considered among the most modern shipyards in Europe. This merger replicates Fincantieri's business and operational model of a single company incorporating more shipyards.