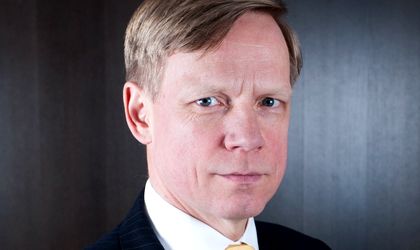 A new crisis might come, but Romania is at risk of not seeing it as an opportunity, said this Thursday Steven van Groningen, the president and CEO of Raiffeisen Bank, according to Agerpres.

"I think that the highest risk for Romania is not seeing the crisis as opportunity, having the opportunity to make a step forward to reach an European environment, to get closer to a European environment," said van Groningen.
He said that within the European countries there is an Economic and Social Council, and through a draft bill this organization participates to and legal and debate process, but in Romania this institution doesn't function that well. Also, he said that neither the unions function in an appropriate and efficient manner.
In the opinion of Cristian Popa, former vice-president of European Investments Bank, the most plausible scenario for a new crisis is a harsh correction, either started from substantial debts which now already exist, or by over-evaluating the capital prices.
According to the source, this crisis might have as consequence a risk aversion, including all the emergent countries, such as Romania, which can be affected at a lower or higher level.