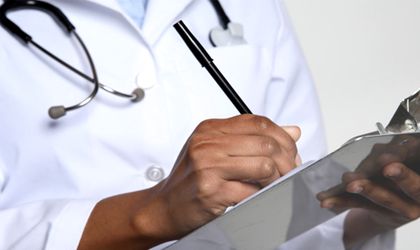 The vaccination bill will most likely go under public debate in the second part of April, according to Victor Strâmbu, state secretary in the Ministry of Health.
"The Ministry of Health was the promoter of this law. The action started in 2015, and the Ministry of Health is determined to see this legal initiative through, with the help of the Romanian Parliament. Most likely, after the first half of this month, it will also appear in the decision transparency, after which it will take its legal course," said Stambu in a press statement, quoted by Agerpres newswire.
"I am waiting for the final version from the Ministry of Health, by assuming this project and forwarding it by the Government as a legal initiative to the Parliament. If the term that Strambu pronounced here will be exceeded for a long time, parliamentarians, who have the right of legal initiative, could overtake this project, in order to submit it," said Florin Corneliu Buicu, president of the healthcare commission in the Chamber of Deputies.
The vaccination bill comprises eight vaccination antigens for diphtheria, tetanus, whooping fever, poliomyelitis, hepatitis B, rubella, measles, and mumps.
Parents will be informed and advised at central level by the Ministry of Health, the National Institute of Public Health, and the technical group for the coordination of vaccination activities.
The Direction of Public Health and the County Vaccination Commission, as well as family doctors and teachers, will be involved in the process.
The vaccination coverage for measles, mumps, rubella in Romania in 2015 was approximately 83 percent, but there are areas such as Arad or Bucharest where it has dropped under 70 percent," said Alexandru Rafila, president of the Romanian Microbiology Society, quoted by Agerpres newswire.
Otilia Haraga