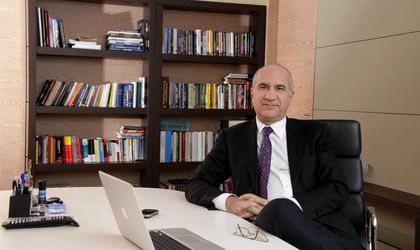 Tiberiu Urdareanu, the founder and former head of Romanian technology and engineering conglomerate UTI Group, says the company is looking to attract a strategic investor in a bid to support the regional expansion.
Urdareanu has exited the management of the company as he has been put on trial in a corruption case involving the former mayor of Iasi, Gheorghe Nechita.
"Yes, because I am thinking that in the stage in which we are now, it is good to look for strategic investor. What we had until now was an investment fund, a financial investor both passive and with a minority stake. While a strategic investor wants to hold controlling stake. Because at the current stage it is better and more interesting to have a strategic investor, because it can bring business, a market, internal regulations and other things, but they want to  hold a controlling stake. And then I can accommodate my position depending on their demand," said Urdareanu in an interview for profit.ro.
The founder said that UTI Group will register this year a turnover of around EUR 140 million, which is a similar figure compared to last year.
AIG has bought 30 percent stake in UTI Group in 2005.
Most of the business of the group is generated by public sector contracts. The group is present on several markets in the region, including Bulgaria and Poland.
In September, UTI Group sold the underground telecom infrastructure of Bucharest called Netcity to Direct One.
Ovidiu Posirca