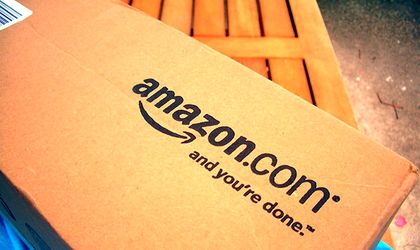 Amazon, the retail giant and internet content provider, reported a profit of USD 1.6 billion in the first three months of this year, more than double compared with the same period of 2017. After the announcement, the company's shares rose 7 percent on the stock market to a record USD 1,625, increasing the market capitalization to USD 734 billion, according to The Guardian. 
The company also announced that it will increase the annual Prime subscription for US customers from USD 99 to USD 119, the first price hike in US since March 2014, which will affect more than 100 million people.
In the first quarter, Amazon collected over USD 550 million per day in revenue from Amazon.com sales, web hosting, TV production and Whole Foods.
Amazon Web Services, the cloud computing division that hosts companies like Netflix, Airbnb and the CIA, reported a 49 percent hike in sales in the first quarter to USD 5.44 billion and a profit of USD 1.4 billion.
The success has allowed Amazon Studios in the past to start production of series like The Grand Tour or The Man in the High Castle.
Amazon is the second-biggest company in the world after Apple and many analysts are expecting it to overtake soon the iPhone maker. President Donald Trump criticized Amazon for not paying enough taxes in US.