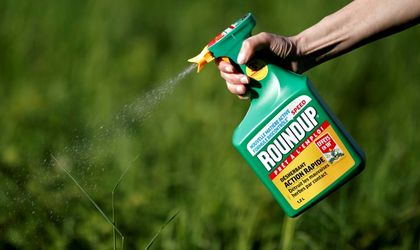 The Environmental Working Group (EWG), an US public health body, found weed-killing chemicals linked to cancer in kids' cereals. The body found in Herbicide glyphosate in all but two of the 45 oat-based products it sampled.
The chemical, which was linked to cancer, has been found in dozens of popular breakfast cereals and snack bars.Glyphosate is the active ingredient in the herbicide Roundup.
According to The Independent, more than two-thirds of the oat products tested by EWG were found to contain levels of glyphosate above those considered safe for consumption by the organisation.
Products made by popular brands such as Quaker Oats, Cheerios and Kellogg's were found to con tai the highest levels of the chemical.
The EWG's benchmark for safe daily exposure to glyphosate in food for children is a maximum of 160 ppb (ppb). The products sampled were found to have in excess of 1,000 parts per billion. Specifically, two samples of Quaker Old Fashioned Oats had more than 1,000 parts per billion (pbb) of glyphosate and the company's Dinosaur Eggs cereal and Steel Cut Oats each had 500 parts per billion.
"I grew up eating Cheerios and Quaker Oats long before they were tainted with glyphosate," EWG president Ken Cook said. "No one wants to eat a weed killer for breakfast, and no one should have to do so."
The information surfaced days after Monsanto, maker of weed killer Roundup was order to pay USD 289 million in a landmark court case. In the case, school groundsman Dewayne Johnson argued that the weed killer had contributed to his terminal cancer.