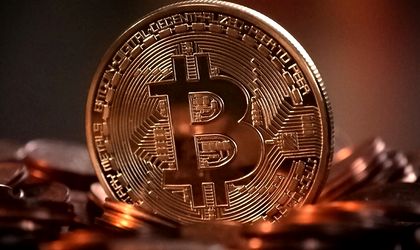 The US Justice Department has opened a criminal probe into alleged price manipulation of Bitcoin and other digital currencies, Bloomberg reports. 
The probe targets illegal practices that can influence prices — such as spoofing, or flooding the market with fake orders with the purpose to trick other traders into buying or selling crypto currencies, sources told Bloomberg. The investigation is currently in the early stages of investigation.
For the investigation federal prosecutors are working with a financial regulator that oversees derivatives tied to Bitcoin, namely the Commodity Futures Trading Commission.
According to authorities, virtual currencies can be subject to fraud for reasons that include skepticism that all exchanges are actively pursuing cheaters, lack of regulations similar to that governing stocks and other assets and sharp price swings.
On Thursday Bitcoin extended its decline following the Bloomberg News report and was down 3 percent to USD 7,409. That is more than 20 percent since its May 4 peak.
Concerns surrounding virtual currencies have prompted global players such as China to ban cryptocurrency exchanges and pushed markets such as Japan and the Philippines to regulate them. In the aftermath Bitcoin price dropped below USD 8,000 this year.
Still, Bitcoin and other virtual currencies attract many speculative investors. At its peak, Bitcoing reached almost USD 20,000 last year after starting 2017 below the USD 1,000 threshold.