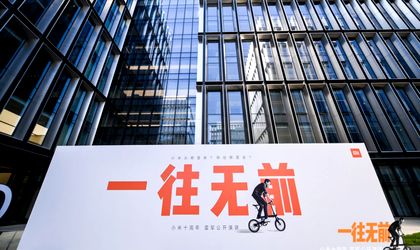 On March 12, a US Federal Judge ruled against the Department of Defense (DoD) from placing sanctions against the Chinese tech company Xiaomi, which were supposed to come into effect this week.
Under the previous administration, the DoD had designated Xiaomi as a "Chinese Communist military company" just as former President Donald Trump was preparing to leave office in January 2021. The designation placed Xiaomi under Trump's executive order banning US investments in such companies. But last Friday, U.S. District Judge Rudolph Contreras issued a preliminary injunction to prevent the sanctions, which he described as "irreparable harm" to Xiaomi, further stating that the designation was "arbitrary and capricious" and that he "skeptical" that the company was a threat to US national security.
"Xiaomi is pleased to see that on March 12, EST, the court enjoined DOD from implementing or enforcing the designation of Xiaomi as a CCMC. Pursuant to the injunctive relief granted, the Court removed, in full and with immediate effect, the Executive Order 13959 restriction on U.S. persons to purchase Xiaomi's securities and the requirement on U.S. persons to divest their holdings." Stated the company in an official release.

 
Xiaomi was one of nine companies designated as CCMC by the former US administration.
"Xiaomi reiterates that it is a widely held, publicly traded, independently managed corporation that offers consumer electronics products solely for civilian and commercial use.
Xiaomi believes that the decisions of designating it as a Chinese Communist Military Company are arbitrary and capricious, and the judge agrees with it. Xiaomi plans to continue to request that the court declare the designation unlawful and to permanently remove the designation.
Xiaomi is a young and energetic technology company. Over the years, we have offered amazing consumer electronics products such as smartphones and smart TVs with honest prices to consumers all over the world. We are committed to working with our global partners to let everyone in the world enjoy a better life through innovative technology." The Xiaomi press release further stated.