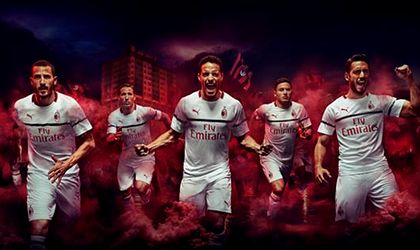 US Elliott Fund announced it has taken control of AC Milan and promises an initial investment of EUR 50 million, the international press reports.
The American investment aims to stabilize the club's financial situation.
"Elliott enjoys not only supporting the club in this difficult time, but also challenging the achievement of ambitious goals in the future through the field achievements of coach Gattuso and his players," says a Elliott fund statement.
Elliott took control of the group after Chinese investor Li Yonghong did not honor a matured debt.
AC Milan history
Owned by Silvio Berlusconi since 1986, Milan was sold in 2017 to Li Yonghongfor around EUR 740 million. The Italian football club was created in 1899 and in its 119 years won 18th times Italian Serie A, 7 Champions League Cups, 5 European SuperCups, 3 Intercontinental Cups and one Fifa Club World Cup.
Milan finished the 2017–18 Serie A season in sixth place, qualifying them for the following season's Europa League, however, they were subsequently banned from the competition after violation of Financial Fair Play rules.