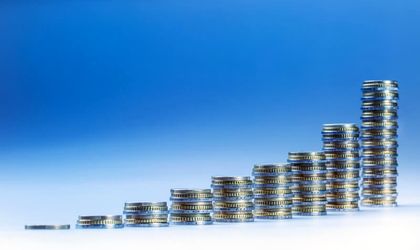 The GDP of the United States grew by more than it had been expected in Q4 2017, according to Business Insider. It was revised up to a 2.9 percent annualized rate from 2.5 percent, and the growth was led by an increase in consumer spending.
A report by the Commerce Department showed that consumer spending during the holiday shopping season was stronger than initially reported. Most of the revision was driven by spending on transportation.
Consumption, the largest contributor to economic growth, rose at a 4 percent rate.
Q4 2017 was the third quarter in a row with GDP growth close to or exceeding 3 percent, the pace the Trump administration set as a target for the economy.
The full impact of tax cuts and higher government spending remains to be seen, but economists have warned that the 3 percent target is unsustainable, as productivity has slowed over the years.
Photo: dreamstime.com