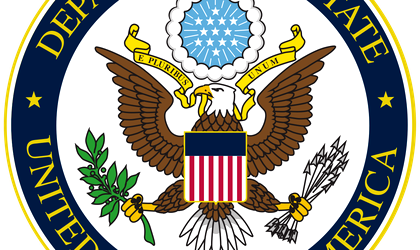 The US Department of State mentions the activity of the National Anticorruption Directorate (DNA) in its Human Rights report for 2017.
The institution points that the DNA continued to investigate and prosecute numerous corruption cases involving political, judicial, and administrative officials at a steady pace throughout the year.
"As of August 31, the DNA had sent to trial 209 cases involving 573 defendants, including a minister, two members of parliament, a deputy minister, a judge, a prosecutor, 12 mayors, and 16 police officers. Verdicts in corruption cases were often inconsistent, with sentences varying widely for similar offenses. Enforcement of court procedures lagged mostly due to procedural and administrative problems, especially with respect to asset forfeiture," according to the report.
The Department of State went on to say that the "prison conditions remained harsh and overcrowded and did not meet international."
As of July the country held 24,813 persons in prisons designed for only 18,127, according to the report.
On the state of the media, the report notes that politicians or persons with close ties to politicians and political groups either owned or indirectly controlled numerous media outlets at the national and local levels.
"Various media outlets led by businessmen who were either found guilty or were under investigation for alleged fraud and corrupt activities forced the departure of reporters known for their promotion of the rule of law," said the report.