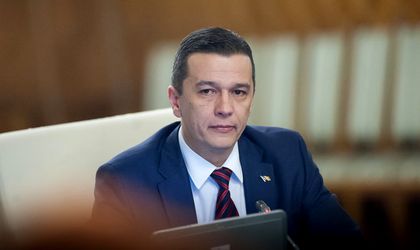 A delegation of major US companies active on the Romanian market presented Romanian PM Sorin Grindeanu with a roadmap with provisions on the rule of law, transparency and efficiency, which are considered a priority for the development of businesses between the two countries.
It is the first time big companies in an allied country give the Romanian Government such a document. Major slips of the Social Democratic Party (PSD) and Alliance of Liberals and Democrats (ALDE) determined the US companies to take such a step, three months after the new government took power.
The delegation, comprising 12 companies, was headed by Eric Stewart, president of the Romanian-American Business Council (AMRO). Stewart said that he handed a copy of the document to the Trump Administration.
The rule of law, transparency, efficiency are included in a roadmap we presented to the two governments. I find it an extremely normal part of business, so that priorities can be clearly focused.
"In the past, the US Government worked very closely with the Romanian government on all these matters. I saw very big progress and our companies are confident that when they do business in Romania everything will be correct, legal and transparent. An example towards this trust is this business delegation that was present here, the biggest business mission ever brought to Romania. The companies are very enthusiastic with what is happening," Stewart said at the end of the meeting. He stated that the roadmap was prepared by Washington experts that are familiarized with Romania and its business environment.
"I regard this meeting as a new beginning (…) The concrete things they will set at today's and tomorrow's meetings must become a reality. I presented the economic figures we have," Grindeanu said at the end of the meeting with the US delegation.