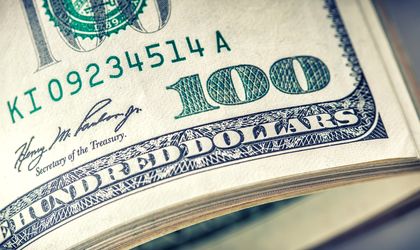 A group of 19 billionaires, including George Soros, Abigail Disney and Facebook co-founder Chris Hughes, have written an open letter to the candidates running to be the next president of the United States in which they urge them to support the idea of higher taxes for the richest people in the country.
The letter calls for "a moderate wealth tax on the fortunes of the richest one-tenth of the richest 1 percent of Americans", and it is addressed to "all 2020 presidential candidates".
One of the candidates running for the Democratic Party nomination, senator Elizabeth Warren, has proposed legislation this year that would introduce this type of wealth tax for those with more than USD 50 million in wealth – about 75,000 of the wealthiest American families – and raise about USD 3 trillion in tax revenues over a decade. Recent polls have shown that such a measure would have strong support among both Democrats and Republican voters.
"The next dollar of new tax revenue should come from the most financially fortunate, not from middle-income and lower-income Americans," the letter reads. "America has a moral, ethical and economic responsibility to tax our wealth more. A wealth tax could help address the climate crisis, improve the economy, improve health outcomes, fairly create opportunity, and strengthen our democratic freedoms. Instituting a wealth tax is in the interest of our republic."
The letter was signed by Louise J. Bowditch, Robert S. Bowditch, Abigail Disney, Sean Eldridge, Stephen R. English, Agnes Gund, Catherine Gund, Nick Hanauer, Arnold Hiatt, Chris Hughes, Molly Munger, Regan Pritzker, Justin Rosenstein, Stephen M. Silberstein, Ian T. Simmons, Liesel Pritzker Simmons, Alexander Soros, George Soros, and one anonymous person.
Photo: dreamstime.com