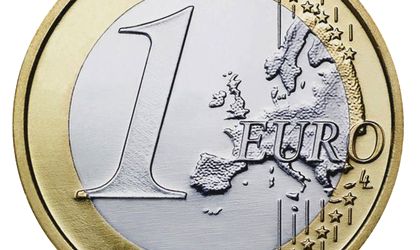 Update:In order for Romania to meet the target of an annual structural deficit that does not exceed 0.5 percent of nominal GDP it must change its constitution to include this measure as there isn't an equivalent bill that would bind politicians to meet the obligation.
"Romania doesn't have such a law and no politician should be tempted to play with meanings," said Basescu. He added that Romania will not have to contribute to the EUR 50 billion that must be raised by countries which are not part of the euro zone as bilateral loans to the IMF to help tackle the debt, although the country would be able to do so. "We have solutions. We are not some weak country that cannot contribute to solving the situation," Basescu added.
The President explained that the agreement reached by EU member during the last two days will be drafted by European experts by the end of December and must be signed by the end of March 2012.
Sweden, the Czech Republic and Hungary have also announced that they will join in the fiscal agreement.
———————–
EU leaders failed to agree over a new treaty that would mean tighter integration and stricter budget rules for the single currency area after Britain used its veto right to block the procedure. Despite Britain's opposition, all 17 members of the euro zone and six countries who hope to join the single currency area, including Romania, resolved to negotiate a new agreement alongside the EU treaty with a tougher deficit and debt regime to strengthen the euro zone against the debt crisis.
"Where we can't be given safeguard it is better to be on the outside," said David Cameron, Britain's Prime Minister according the Associated Foreign Press (AFP) while French President Nicolas Sarkozy labeled as "unacceptable" a series of conditions imposed by Cameron in order to fully back the treaty change. Sweden, Hungary and the Czech Republic said that they need to consult their parliaments.
Mario Draghi, head of the European Central Bank, welcomed the decision taken by the 17 euro zone countries and the other six EU member states as a good step forward. ""It's going to be the basis for a good fiscal compact and more discipline in economic policy in the euro area members," Draghi said according to Reuters.
German Chancellor Angela Merkel said she was very satisfied with the decisions adding that she had not given up hope that Britain would eventually agree to change the EU treaty so that stricter budget discipline can be achieved.
Here is what the 23 states are signing up to:
Euro zone states' budgets should be balanced or in surplus. This principle shall be deemed respected if, as a rule, the annual structural deficit does not exceed 0.5 percent of nominal GDP.
Such a rule will also be introduced in euro zone member states' own national legal systems; they must report national debt issuance plans in advance.
As soon as a euro member state is in breach of the 3 percent deficit ceiling, there will be automatic consequences, including possible sanctions, unless a qualified majority of euro states is opposed.
In addition to this, EU countries also agreed to provide EUR 200 billion – EUR 150 billion of which will be coming from euro zone stats – in bilateral loans to the IMF to help tackle the debt. The European Stability Mechanism (ESM), the rescue mechanism due to come into force in July 2012, will be capped at EUR 500 billion..
The European Summit of the Heads of state and Government of the European Union held in Brussels continues throughout today.
Simona Bazavan