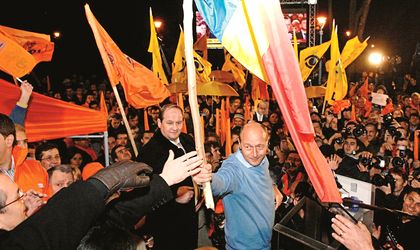 The recently finalized recount of invalid votes from the presidential poll gave incumbent president Traian Basescu 1,260 new votes, while its counter candidate Mircea Geoana received 987 extra votes. The Central Election Office (BEC) recounted 138,000 invalid votes and found 2,247 valid ones among them, a rate of under 2 percent. The BEC is yet to recount the invalid votes from the poll sections abroad. Recounting the invalid votes took three days, as it was performed by a single team of people from BEC.
Romanian president Traian Basescu has narrowly won the second round of the presidential elections, with 50.33 percent, defeating Social Democratic Party (PSD) candidate Mircea Geoana.
UPDATE (18:16) The Constitutional Court has rejected the Social Democratic Party's (PSD) application asking for a rerun of the December s election session, according to local media quoting sources within the Court. PSD had warned about frauds in the voting session.