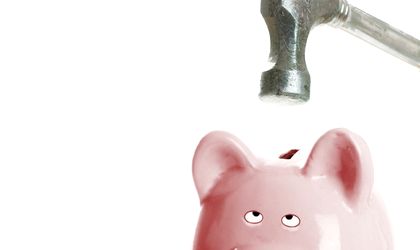 Businessman Elan Schwartzenberg confirmed that he required the start of the insolvency procedure in the case of Realitatea Media, the purpose of this procedure that will span over 3 years being "to protect the company from everything that is happening outside."
 "If I did not make this decision, there would be chaos," he added.
 "Four months after I acquired Realitatea Media, I came to the conclusion that the accumulated debts are too substantial and I decided to resort to the insolvency procedure, which is a judicial reorganization procedure. The target is to cleanse Realitatea of all the problems of the past years," he explained. 
 He also said: "Our accounts are blocked and the management did not manage to pay the taxes to the state," he said during the press conference.  
 The relation between Schwartzenberg and Sebastian Ghita, who is in charge with the management of the company, is a very good one, and the latter may even acquire shares in the media company. "I am discussing with Sebastian Ghita the variant of a partnership," he said.
 The businessman explained Realitatea Media is faced with two great problems: debts made in the past "that are not necessarily justified," and the economic context which requires that the company reduces its expenses, equipment and people in order to survive.
 "I am the biggest creditor of Realitatea Media," said the businessman, but did not wish to comment further on how this happened.
In April, Schwartzenberg bought 92 percent of the shares of Realitatea Media from businessman Sorin Ovidiu Vantu.
 The demand for insolvency was submitted at the court on September 2, and a sentence will be passed on September 7.
 The insolvency of the Realitatea Media has been required since the beginning of the year by more creditors: Earth Television Network, Media Image Group and Sports News Television (that later withdrew their demand) and PSV Trust Security and Marbo Trade (whose demand is still active and a decision will be made om October 5 and November 22, respectively).
 Read here what businessman Elan Schwartzenberg previously said about the situation of Realitatea.
Otilia Haraga