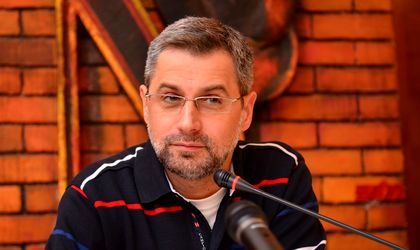 UPDATE: The project submitted by RCS&RDS to the National Audio-visual Council for obtaining the license to launch the Zece TV channel writes as initial investment a sum of EUR 1.18 million. Over the next three years, the telecom operator will invest annually EUR 3.5 million, according to Mediafax newwire.
Even though the channel will only be launched on December 10, RCS&RDS representatives claim it will have a net profit of EUR 127,000 in December 2010. They expect Zece TV to post a turnover of EUR 2.45 million next year, according to the same source.
 Telecom operator RCS & RDS announced that it will launch the Zece TV, a generalist TV station, this month. The new station's project manager will be Radu Morar (pictured) former anchorman and TV producer at B1 TV.
RCS&RDS made this move in order to attract new subscribers and face competition from UPC Romania, and especially Romtelecom, which has also launched TV channels of its own, such as Dolce Sport, recently.
Morar owns 30 percent of the B1 TV shares and is famous for producing and anchoring the Nasul talk show.  The presenter announced that he will assign his shares to Bobby Paunescu, the station's majority shareholder, in exchange for the brand and team of Nasul which will switch to the new TV station.
The company plans to bring Zece TV among the three-four generalist TV stations in Romania.
Simona Bazavan, Otilia Haraga