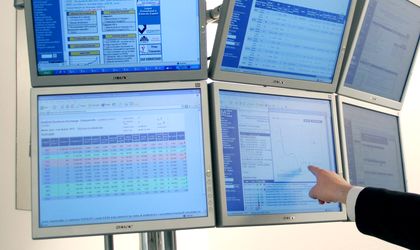 [UPDATE]
BVB rectified its initial announcement that the trading session will be extended to 8 hours and a half. According to the new statement, the extension is only 15 minutes, from 10.00 to 9.45. The trading-at-last section of 10 minutes will begin at 17.50, so the regular schedule that ended at 18.00 still remains valid.
The trading session will last from 9.45 till 18.00
Previously, when BVB made the announcement, they didn't mention that the trading-at-last session would begin at 17.50.
The Bucharest Stock Exchange will amend its trading hours to include the run-off or trading-at-last option, the market operator said in a statement Tuesday.
The Bucharest Stock Exchange will extend the trading schedule adding 25 minutes beginning with May 5th. The first transfers will be made starting with 9.45, compared to 10.00 as it is now and there's a new interval of 10 minutes after 8 hours will pass, when deals can be made with the closing price.
So dealers will be able to buy and sell stock between 9.45 and 18.10.
"We're evolving the process of dealing by introducing new mechanisms and solutions. Some of these have been succesfully implemented on less succesful markets. By introducing the trading-at-last option, local and international dealers will ahve the oportunity to make trades at stable prices, while extending the Trading timeframe is the equivalent of extending the period for forming prices. This refrm, started on January 3rd (when BVB extended the trading hours till 18.00) will continue", Ludwik Sobolewsky commented.