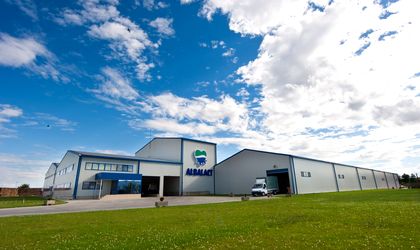 Local dairy producer Albalact has announced a 32.2 percent turnover increase (RON 85.2 million – approximately EUR 20.7 million) for the first quarter of 2011 against the same period of 2010.
"Albalact will continue to focus on growing the business and on increasing its market share. These are our strategic objectives. We will further to invest in logistics and production and we will launch new products," said Raul Ciurtin, Albalact's president and general manager.
He added that this year the market will continue to be affected by the crisis and consumption and purchasing power will not see any important recovery.
—–
Albalact has reported a RON 261.25 million (approximately EUR 62 million) turnover, 15.6 percent more against the previous year, according to the financial report approved by the company's general shareholders' meeting. For 2010 the company has reported a net profit of RON 580,212 (approximately EUR 138,000)
"Our strategy for 2010 focused on growing the business in the given market conditions and the reported financial results show that we have reached our growth targets. In 2010 Albalact won market share against the fact that the  decrease of purchasing power, the VAT hike and rise of prices for raw materials put significant pressure on profitability," said Raul Ciurtin, president and general manager of Albalact. He added that this year the company will continue make important investments where necessary and to launch new products. Last year Albalact launched the Raraul brand and relaunched the Zuzu brand.
The company's general shareholders' meeting has also approved the sale of the company's factory in Alba Iulia for a minimum price of EUR 1.63 million.
According to company data, Albalact is one of the first four top dairy producers on the local market.
Simona Bazavan