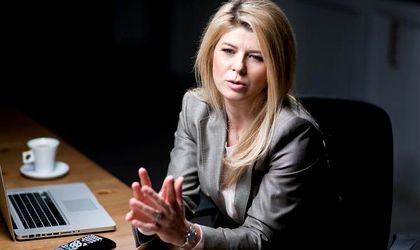 Telecom provider UPC Romania ended 2011 with revenues of USD 143.5 million, down 2.7 percent on the previous year, according to financial indicators launched by Liberty Global.
The operator grew its revenue generating units (RGU) base by 3.3 percent, adding over 52,000 new subscriptions in Q4, 2011, as compared to the previous quarter. Thus, the company's total RGU base at the end of 2011 reached over 1,608,000.
"In the year which ended, we have strengthened our market position, continued to adapt our packages and to launch new products – Fiber Power 120 Mbps, 3D – closely looking at what our clients' needs and requirements. 2011 was a year in which our strategy focused on complete offers – packages of TV, data and voice services. This year too we will invest in launching new 3Play packages but also in extending the areas covered by Fiber Power and digital television services", said Severina Pascu, CEO UPC Romania.
UPC ended 2011 with a total number of 1,142,600 clients of digital, analogue and satellite TV – DTH, a 2 percent growth as compared to the previous quarter.
The company had at the end of last year 508,200 analogue cable users, having lost 29,900 clients on this segment compared to Q3, 2011.
"In 2011, one of the company's objectives was that of transferring a higher number of analogue TV clients to digital television, which offers a better viewing experience and many other options such as HD, DVR, electronic guide and parental control. Almost 80% of the decrease of 5.5 percent the company reports on analogue TV segment is to be interpreted in the context in which the company has actually upgraded those clients from analogue to digital television, "according to the company's statement.
However, digital television brought the company a plus of 23,000 subscriptions in the last three months of 2011, and the digital television subscription base grew by 7 percent as compared to the previous quarter, reaching a total of 351,700.
Focus Sat, the DTH division of UPC Romania, closed 2011 with a total of 282,800 subscriptions.
On the internet side, UPC had 281,300 Fiber Power internet clients at the end of last year, having added 15,000 new subscriptions in Q4, 5.6 percent more than on the previous quarter.
The internet being the market segment with the highest growth potential in 2012 , UPC intends to invest in its data network to extend the area covered by Fiber Power services.
At the end of 2011, UPC offered Fiber Power services to approximately 70 percent of the cities in which the company operates.
In the landline telephony sector, UPC has 184,100 customers.
Otilia Haraga