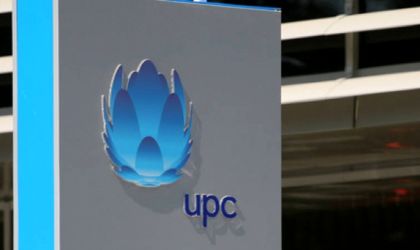 The revenues of telecom operator UPC Romania went up by around 6 percent to RON 168.6 million in the first quarter of this year versus the same period of last year, on the back of a growing customer base and expansion of the coverage across Romania.
UPC said its coverage of households gained 1o percent to 2.88 million units, while the number of subscription was up by 6.5 percent to 2.29 million.
The company had 1.29 million customers at the end of Q1, up 3.7 percent year-on-year. Compared to December 2016, the number of customers fell by 0.4 percent, according to data published by UPC Holding VB Holland, part of the American group Liberty Global.
On fixed line phone services, UPC recorded an increase of 17.5 percent in the number of customers to 488,300. The internet division gained 8.7 percent to 544,00 customers, while on digital television the number of customers grew by 6.7 percent to 647,400. On digital television, UPC Romania saw the number of customers fall from 282,000 to 255,000 at the end of the first quarter.
Overall, the TV services division, comprising cable and satellite, gained 2 percent to 1.25 million users.
In 2016, the revenues of UPC Romania rose by 8.8 percent to RON 689.3 million y/y.