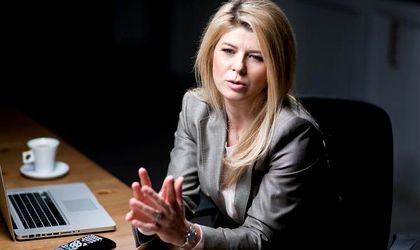 UPC Romania, supplier of television, internet and telephony services part of Liberty Global, posted revenues of USD 35.7 million in the first quarter of this year, which represents a 6.4 percent decline compared to the similar period last year.
At the end of Q1, 2012, ended at March 31, the operator had 1.14 million clients, up 3,500 on Q1, 2011.
The base of revenue generating units (RGUs) of the company has reached on March 31, 2012, a total of 1,637,400, having added 5,700 new ones compared to the previous quarter.
The company continued to lose clients on the analog cable segment where its customer base reached 480,500 subscriptions, which represents a 20 percent decline on the same period in 2011, "due to the migration of analog cable clients to the digital, but also to economic pressures on clients, especially those with revenues below average," says the company in a press release.
Digital cable TV posted a growth of 6 percent compared to the previous quarter, and at the moment, the company has 376,000 subscribers on this segment.
At the moment, UPC has 15 channels broadcast in HD, following the recent launches of Eurosport 2 HD and Nat Geo Wild HD and offers 3D content
Satellite TV (DTH) customer base also went up by 1,000 subscribers reaching nearly 284,000 clients.
Internet services posted a 3.3 percent growth compared to Q1, 2011, reaching a total of 296,800.
"We expect to see a steady growth in this segment, even more so as we have launched lately the Internet Fiber Power service to new locations such as Targoviste, Alba Iulia, Sebes, Bistrita, Botosani, Tulcea, and Valenii de Munte," according to the press release of the company.
In the landline telephony segment, the company saw a 6.2 percent growth on the previous quarter, having at the moment 200,300 subscribers.
In picture: Severina Pascu, CEO UPC Romania
Otilia Haraga