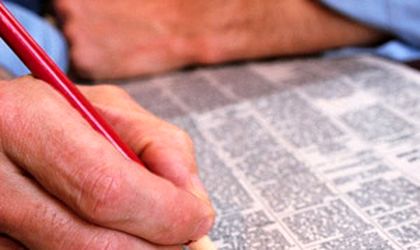 Around 2.3 million Romanians were working last year without proper registration, which is a 4 percent increase from 2010, when 2.2 million people were in the same situation, according to a report of the Fiscal Council think-tank. Unregistered labor has increased by 30 percent since 2009, when the country slipped into recession.
There were 6.6 million people working in Romania last year, but only 4.2 million were officially employed, while unregistered labor took 35.3 percent of the market.
The Romanian unemployment rate was 7.5 percent in March 2012, below the EU-27 average of 10.2 percent, according to Eurostat. It was 7.4 percent in 2011, meaning that 730,000 Romanians were out of work, according to statistics office INS.
The fiscal evasion resulting from the avoidance of tax income and social security contributions (CAS) amounted to RON 30.8 billion    (EUR 7.3 billion) in 2010, growing by 5.9 percent since 2009, or by 30.2 percent since 2008, when Romania still had a booming economy.
Evasion on VAT lost 2.6 percent y/y to RON 18.7 billion (EUR 4.4 billion) in 2010, while fiscal evasion in the informal sector climbed by 22 percent y/y to RON 4 billion (EUR 960 million).
Overall fiscal evasion from VAT, CAS and income tax, stood at RON 53.6 billion (EUR 12.7 billion) which was 10.3 percent of GDP in 2010, while the gross added value in the unreported economy stood at RON 112 billion ( EUR 26.7 billion), representing 21.5 percent of GDP.
The Fiscal Council argues that a full collection of taxes would allow Romania to reach the EU average on tax collection, but tax administration in Romania should undergo a deep reform to achieve this target.
Romania's tax revenue stood at 28.1 percent of GDP in 2010, while the EU-27 average was 39.6 percent, according to Eurostat.
Ovidiu Posirca