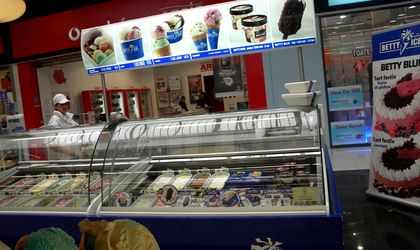 Anglo-Dutch group Unilever, which acquired Betty Ice, the largest ice cream maker in Romania, in January, is trying to convince the Competition Council to give it its approval for the transaction, and announced it will withdraw between 3,000 and 5,500 freezer cabinets in the Unilever or Betty Ice partners' premises in the traditional trade segment so that there is no dominant position in the ice cream market.
The proposed measure is to be maintained for the 2019 and 2020 ice cream seasons. Unilever estimates that the withdrawal of the number of refrigerated showcases towards the Competition Council will result in a 3-8 percent reduction in the combined market share of Unilever and Betty Ice on the segment of the frozen impetus (cornet and stick) traded through the traditional channel, reducing this market share around the 40 percent threshold, as calculated by the Competition Council and reported at the level of 2017.
In April, the Competition Council announced that it is analyzing the transaction by which Unilever South Central Europe takes over Betty Ice, and since then has not communicated anything on the subject.
Betty Ice, on the market in 1994, a business founded and owned by Sucevean businessman Vasile Armenean, recorded in 2016, according to the latest data, a turnover of RON 126 million, increasing by 10.5 percent over the previous year.
Unilever (Dove Soap Maker, Lipton Tea and Magnum Ice Cream) is present in more than 100 countries, employs about 163,000 people and has been active on the Romanian market since 1995. Unilever South Central Europe is coordinating operations in seven countries in Bucharest: Romania, Bulgaria, Serbia, Montenegro, Albania, Macedonia and the Republic of Moldova.