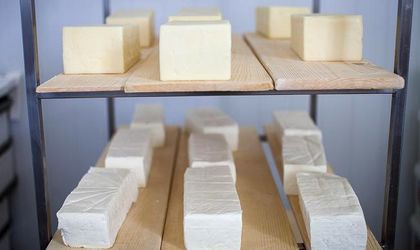 Romanian dairy producer Unilact Transilvania aims for a 20 percent hike in turnover this year, to RON 16.8 million, after 2015 brought the company a 16 percent advance, to RON 14 million (EUR 3.15 million).
Unilact also projects a 40 percent increase in exports in 2016, while in terms of volumes the company expects 15 percent higher sales, of over 900 tons.
Also this year, the company plans new investments in the development of its farm and cheese factory.
"The decrease in VAT, a larger sales team, investments and new partnerships across borders have had a positive impact on the company's business last year. Thus, the group's sales reached over RON 14 million (EUR 3.15 million), 16 percent higher than in 2014 when we reported a turnover of RON 11.9 million (EUR 2.7 million)," said Marius Bicu, managing partner of Unilact.
According to him, the company sold in 2015 a volume of 790 tons of products, up 70 percent from the previous year, while profit stood at RON 1.8 million (some EUR 355,000).
Exports also registered an advance of 87 percent last year as compared to the previous year. Thus, while in 2014 the company's exports stood at RON 3.2 million and 255 tons, in 2015 they reached over RON 6 million and 465 tons of products.
"Last year, exports accounted for 47 percent of the company's business, the main markets for our products are Italy, Spain, England and Belgium. In terms of volume, last year we exported more than 300 tons of cheese abroad, and the most purchased products were cottage cheese and cheese," said Marius Bicu.
He stated that the Package from Home (Pachet de Acasa) brand registered the highest sales abroad (55 percent).
It stressed also that the brand Home Pack reported the highest sales abroad – about of last year.
For the current year, given the investments made in improving production capacity and the attraction displayed by new distributors in Germany and the UK, the company expects the share of exports to increase to 55 percent of Unilact revenues.
Founded in 1994, Unilact has a production unit and a farm in Alba. It processes over 15,000 liters of milk daily and 25 percent of the raw material used comes from its own farm.
Natalia Martian