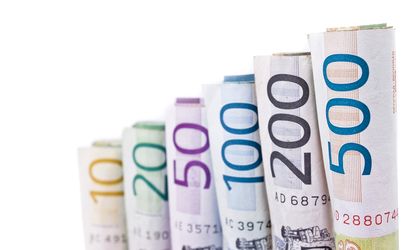 Italian banking group UniCredit gets EUR 160 million European funds for innovative companies loans from Romania, Bulgaria, Hungary, Bosnia and Herzegovina, Croatia, Czech Republic, Slovakia and Serbia, within the program InnovFin- EU financing for Innovators, according to a release of European Investments Fund (EIF).
UniCredit divisions from Bosnia and Herzegovina will benefit from a guarantee given by EIF based on the Horizon 2020 program, the program-framework of EU for research and innovation, while the loans given by the Italian bank for the companies from Romania,  Bulgaria, Croatia, Czech Republic, Slovakia and Hungary will be guaranteed by EIF through the European Funds for Strategic Investments (EFSI).
In the Romania's case, the agreement between UniCredit is the third one that the Investments European Funds approved within EFSI, the core of the Investments Plan for Europe.
The first two agreements, valued at EUR 25 million, were closed with ProCredit Group, and the European financial institutions estimates that it will bring investments of EUR 70 million.
Within EFSI, The European Investments Bank approved three infrastructure and agriculture projects, with a value of EUR 123.5 million and forecasted investments of EUR 347 million.
Georgiana Bendre