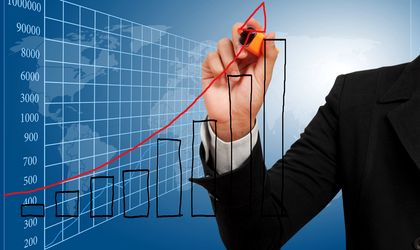 The anticipated economic growth by over 5 percent in 2017 covers up higher and higher fiscal imbalances. The ad-hoc measures, the taxes increases and public investments reduction might maintain the budget deficit under 3 percent of the GDP this year, but not in 2018. The private consume growth and the entries of European funds will lead to net capital entries in Romania, according to the UniCredit Bank's quarterly report.
Moreover the increase in salaries in a more accelerated rhythm than the one of productivity growth shows that RON should depreciated in the following years, according to UniCredit Bank. BNR increased the interest to deposit facility by 25 points base up to 0.5 percent in October and UniCredit Bank anticipates a new increase by points base in November, following in the first half of the year 2018 an increase of the monetary policy interest by three times.
The fast economic growth is endangered by the deepening of fiscal and external imbalances.
The fiscal policies represents the highest risk for the macroeconomic stability, so that UniCredit Bank anticipates a growth by 1.2 percent of the revenues from taxes this year, despite the nominal growth of the GDP by 9.9 percent. Moreover, the salaries from the public sector and the social expenses might grow by 16.6 percent in 2017 compared with 2016.
As a result of the significant budget correction, the deficit for 2017 might stick around or under 3 percent of the GDP, especially if a part of the investments for this year might be classified as defense expenses. However, Government risks to close the next year with a budget deficit by approximately 3.7 percent of GDP, as the budget revenues cannot finance the fiscal easing planned for 2018, according to Unicredit Bank.
The economic growth might slow down from 5.3 percent in 2017 to 3.6 percent in 2018 due to the mitigation of the main growth factors, consume and stocks. The alert growth of wages will continue to support the private consume, but the net revenues will increase in a slower rhythm than the gross wages. The public sector employees will have an increase in the gross salary by 25-70 percent in 2018, the highest planned increases being in education and healthcare, says the report.
The net exports will slack the economic growth due to the retail expansion covered mainly by import, concludes UniCredit Bank.