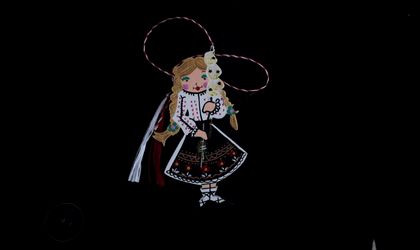 Martisor, usually a small handmade object adorned with a red and white thread worn in spring across Romania, Bulgaria (where it is known as martenitsa), Moldova, and Macedonia, was included by UNESCO on its intangible cultural heritage of humanity list. 
The Intergovernmental Committee for the Safeguarding of the Intangible Cultural Heritage announced on Wednesday the latest additions to the Representative List of the Intangible Cultural Heritage of Humanity, which includes "forms of expression that testify to the diversity of the intangible heritage and raise awareness of its importance."
Romanian martisor is part of the cultural practices associated to the 1st of March, which "comprise traditions to celebrate the beginning of spring," consisting mainly of the wearing of a red and white thread with the purpose of ensuring the safe and harmonious passage from winter to spring.
"All members of the communities concerned participate, and the practice contributes to social cohesion, interaction with nature, intergenerational exchange and creativity," UNESCO explains.
Other recent entries on the list include Al-Qatt Al-Asiri,  the female traditional interior wall decoration in Asir, Saudi Arabia, Kochari, a traditional group dance from Armenia,  dolma making and sharing tradition, considered a marker of cultural identity in Azerbaijan, the traditional art of Shital Pati weaving of Sylhet Bangladesh, the ritual journeys in La Paz during Alasita in Bolivia, Konjic woodcarving from Bosnia and Herzegovina, Zaouli, popular music and dance of the Guro communities in Cote d'Ivoire and punto, the poetry and music of Cuban peasants.