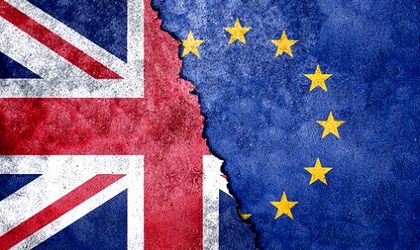 UK manufacturers have slammed the idea of a technology-based plan for border checks, dismissing it as naive and a waste of money, Reuters reports.
UK PM Theresa May has ruled out Britain staying in a customs union with the EU bloc and announced that the government is working on two possible solutions to counteract delays at Britain's ports and airports.
But the EEF manufacturers' body dismissed the idea of coming up with a technological border solution, known as "max fac" as unrealistic and naive. The plan was proposed to be implemented by the time the projected Brexit transition period ends in December 2020.
"It may have some long-term benefits, but suggesting max fac is a solution to our immediate problems is a non-starter," Stephen Phipson, EEF Chief Executive said in a statement for Reuters.
According to Phipson, a max fac-style arrangement at the U.S.-Canada border had not eliminated the need for checks on most goods.
Local politicians believe that finding a solution for trade between Britain and the EU, its biggest trading partner, is a test for Theresa May's leadership. As part of securing a deal, May needs to gain Brussel's approval, where officials have dismissed both options being considered.
Last week, Britain's most senior tax official announced that such a customs arrangement could cost businesses up to GBP 20 billion a year.
As per the second option proposed, Britain would collect tariffs on imports from outside the bloc on the EU's behalf. However, the options submitted by Britain were dismissed last week by a senior EU official as "fantasy." Michel Barnier, the chief negotiator of the EU – UK divorce, urged the latter to stop playing "hide and seek."