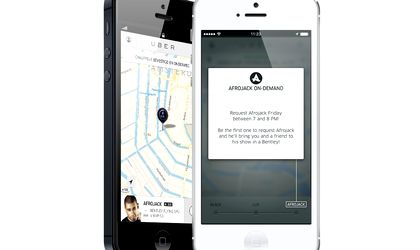 Technology firm Uber said that it met with representatives of the Romanian government on Thursday, one day after taxi drivers staged a protest calling for the company to be regulated in the same way as the other transport operators.
The taxi drivers had accused Uber of tax evasion, an allegation that was vigorously rejected by the company. Uber said that all the transactions made in the app are recorded and the partner drivers are paying their share of taxes.
The company said that the planned changes to the taxi law will not impact in any way its local operations.
"Uber is not a taxi service, something that has been agreed even with the representatives of the government. We welcome the openness of the Romanian government, which plans to define and regulate ride-sharing services in line with the recommendations of the European Commission and we are confident that concrete steps will be made in the next period," said the company.
Uber representatives met with the minister of transports, Razvan Cuc, the minister for public consultations and social dialogue, Gabriel Petrea, the minister of communications, Augustin Jianu, but also with representatives from the Ministry of Interior, the Ministry of Regional Development and the Ministry of European Funds.
Uber has been present in Romania for two years and has around 250,000 users in the country. The app is available in four cities, including Bucharest.