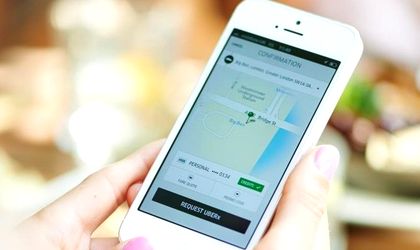 Technology company Uber issued a statement after Bucharest mayor Gabriela Firea announced new rules for taxi operators that might indirectly impact the ride-sharing players.
Firea claimed that all forms of taxi that do not fit the provisions of the law and of the Fiscal Code will be prohibited in the city and that the authorities will make sure that these rules are followed by providers of taxi services.
"Compared to taxis, services such as Uber are closed online communities of drivers that share their cars with passengers," said the company, adding that Uber drivers can't pick up customers from the street, outside the app, like in the case of taxis.
Uber added that all the services are taxed and 100 of its partner drivers paid RON 320,000 in taxes last year.
"Over 350,000 inhabitants of Bucharest rely on Uber for daily trips and thousands of partner drivers earn an extra income, through the app and contribute to the public budget," said representatives of Uber Romania.
The company said it had "positive discussions" with representatives of the Government and the Parliament.
Romania doesn't have any kind of legislation for ride-sharing services, but across the European Union, some member states have started to regulate the industry. Uber says it's looking to discuss with the Bucharest City Hall about the future of the transport industry.