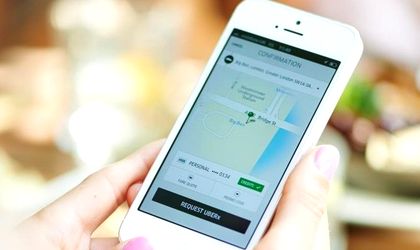 According to Uber Romania representatives, the company is not breaching national laws, nor obeying them, simply because currently there is no legislation in place the company can take into account.
"Currently, we believe we are not breaching any law, but also not obeying one, because there isn't one, and we propose models from other countries" Alexandra Corolea,  senior communications associate for East Balkans, said today at a conference. "We cannot comply with a certain law because there isn't one that defines us," Corolea told Business Review in a statement.
"We are talking about new services. Uber entered Romania three years ago, but at a global level has been present for nine years. We are talking about new services that appeared 10 years ago and legislation that appeared 10 years ago and which does not take into account technological developments," Corolea explained.
"We are pro regulation and pro dialogue. Our number one objective in Romania is to be regulated," she argued. "There was a lot of talk recently about forbidding services such as Uber. What we propose are reasonable options. Instead of talking about forbidding, we could look at models in other countries, without saying that one os better than the other. We are open to any solution that would allow the service to develop within a well defined legal framework."
"In very many countries, the service is regulated differently compared to taxis. We are talking about countries where the service has the status of renting a car with a driver. In other countries, such as Estonia or Finland, the law defines a new category of transport and one of the more open models is that in Lithuania," Corolea.
According to Corolea, Uber hopes that in 2018 the service will be regulated in Romania. "Romania is an important country for us – we want to continue to develop our service here for the benefit of over 450,000 people who are already using it. We are pro-regulation and pro-dialogue."