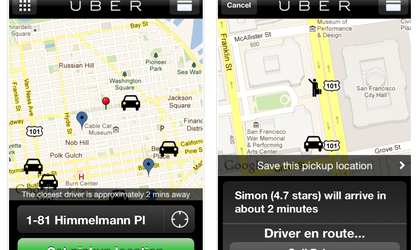 Uber's Romanian business increased by 55.88 percent to RON 6.99 million and its profit tripled to RON 453,554 in 2017.
The company also reported receivables of RON 1.92 million and no debts.
In Romania, Uber has more than one million customers, most of them in Bucharest, while worldwide, the number of customers using the app exceeded the ten million threshold in June this year.
Uber is the leader of the ride-sharing market in the capital, with several thousand active partner drivers and hundreds of thousands of passengers who have made at least one trip, according to the company's data. Globally, Uber lost USD 4.5 billion in 2017 from USD 2.8 billion in 2016 to a USD 7.4 billion turnover.
The new CEO, Dara Khosrowshahi, who replaced Travis Kalanick, the founder of the company after he was accused of inadequate behavior in the workplace, wants to prepare the firm for a stock market launch sometime early next year.
Uber was founded in 2009 in the USA and it has been active on the Romanian market since February 2015, having started in Bucharest and expanded in 2016 to Cluj, Brasov and Timisoara.