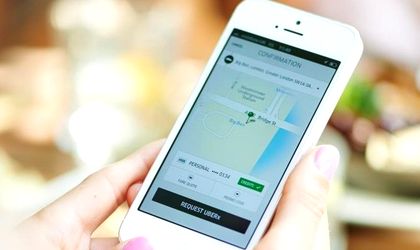 Uber is not focusing only on cars and driverless vehicles, but also on any kind of transportation. This is the reason why Uber acquired bike-sharing startup Jump, for a price that might get close to USD 200 million, according to sources cited by TechCrunch.
The decision to sell to Uber came after Jump CEO Ryan Rzepecki had a vision of the large scale that the company can become. It also important the role of Uber CEO Dara Khosrowshahi has in the future company. "I had a chance to spend a couple of evenings with him and really talk through his vision for the business and our vision and saw a lot of alignment," said Rzepecki.
Uber did not have a very good 2017 in terms of rules and regulations around world cities, but this has not deter the company to push forward in the same line of business. According to Uber's head, the Uber app is meant to be the best in terms of helping the consumer get from A to B "in the most affordable, most dependable, most convenient way", thus the reason for taking up the e-bike business.
After the acquisition, Jump employees will join Uber's team, but the company will carry on as an independent subsidiary. Jump is known for operating dockless pedal-assist bikes that can be legally locked in bike parking racks or on the side of the sidewalk.
Uber's international competitors have already made similar moves. In India is Ola Pedal, a ride-hailing service which started in December last year. Also, in there is Southeast Asia's Grab and China's Didi who launched similar services this year.
Jump is already serving as a commute for customers, which are using mainly in the morning commute (22 percent of total commute) and in the evening (20 percent). The company already operates in cities like San Francisco and Washington D.C. an will open in other cities like New York and Sacramento.