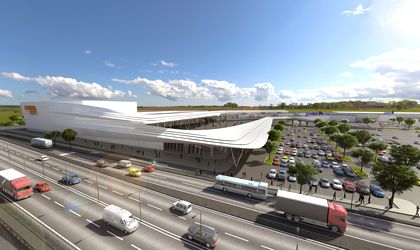 NEPI Rockcastle announced that Spiro Noussis, who shared the CEO position of the company with Alex Morar, will leave the company next year as well as Nick Matulovich, now CFO of the real estate investor, who will be replaced by George Aase an experienced executive with a strong financial background in Central Eastern Europe countries, including Czech Republic, Poland, Romania, and Slovakia.
The withdrawal of Spiro Noussis facilitate the company's transition to a sole-CEO structure, and Noussis will offer himself for re-election as an executive director at the upcoming annual general meeting, for a limited term ending on 31 December 2018, after which he will pursue other career opportunities.
Shareholders are further advised that Nick Matulovich has indicated that he will not offer himself for re-election at the upcoming annual general meeting. Matulovich was the CFO of Rockcastle Global Real Estate Company from 2014, and has been an Executive Director of NEPI Rockcastle since May 2017.
He will work with the Company until February 2019 to ensure a smooth handover of his tasks.
The retreat of the two executives comes in a delicate moment, when Resilient real estate group, which owns 13 percent of NEPI-Rockastle, is being investigated for suspicious stock trading.
NEPI merged last year with Rockcastle Global Real Estate, forming the largest player in the real estate market Central and Eastern Europe, with a market value of about EUR 5.6 billion.
NEPI Rockcastle is the largest real estate investor in Romania and has a portofolio which includes Mega Mall, Promenada Mall , Vulcan Value Center, Timisoara Shopping City, CityPark Constanta, Ploiesti Shopping City, Braila Mall, Galati Shopping City, Shopping City Târgu-Jiu, Severin Shopping Center and other shopping centers throughout the country, as well as office buildings Floreasca Business Park and LakeView in Bucharest, City Business Center in Timisoara and The Office in Cluj.