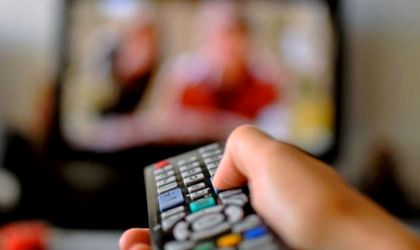 The number of TV subscribers in Romania is constantly growing every year, so that at the end of the first semester there were 7.2 million subscribers, which is a 5 percent growth over last year, said on Wednesday ANCOM, the telecom regulator.
Out of these subscribers, 4.6 million are cable networks subscribers, 2.4 million are satellite subscribers and 89,000 are IP technology subscribers. Also, 60 percent are from urban areas and the rest of 40 percent are from rural areas.
At the middle of this year, the penetration rate of the services re-transmitted to the audio-visual programs from households was almost 90 percent, while the digital services were 60 percent.
The support for cable reception has a controlling share in urban area (75 percent). The rural households are served mainly through the DTH satellite (59 percent).
In the last year the number of subscribers to services provided through cable networks in digital form grew by over 10 percent, while for the satellite services DTH it expanded by 5 percent. IP technology subscribers grew by 28 percent.
The biggest share in the total number of subscribers is by the audio-visual programs receivers through satellite networks (65 percent). The number of rural subscribers grew by 9 percent in the last year compared with the 3 percent growth rate in urban areas in the same period.
The report was made  by ANCOM based on the data reported by the active suppliers of electronic services.
Georgiana Bendre