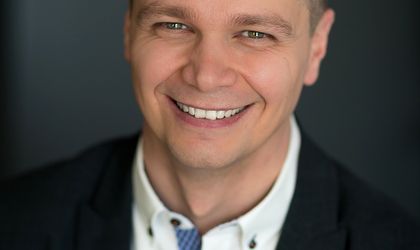 The turnover of ING Tech Romania, the software development centre of ING Romania, increased by 47 percent in 2017. The centre, which currently employs 500 IT experts, plans to reach 750 staff by 2020.
In order to accommodate its growing team, the company is on the lookout for new headquarters and plans to move by 2020.
ING Tech Romania's significant growth was reflected last year in a 47 percent increase in turnover from EUR 19 million in 2016 to EUR 28 million in 2017.
"ING Tech Romania has developed organically both in terms of number of employees and size of business. However, we are evaluating success not only through figures, but also by confirming that we have succeeded in building a company with an authentic IT culture. The quality of the experts who choose to join us, but also the size of the projects we are working on shows that we are heading in the right direction," said Marian Ion, CEO of ING Tech Romania.
"To support the development of the company, we are in the process of searching for a new headquarters for ING Tech Romania, a headquarters that accommodates the growing number of employees and reflects the identity of the hub," he added.
The company aims to become one of the main players on the local market in the digital banking industry. Areas of interest for the company this year are Data Management and Core Banking, strategic areas for the ING Group.
ING Tech Romania's Data Management team is part of the global Wholesale Banking team and develops solutions for all 40 countries where ING is present, includia
ng in Asia and Australia. In 2018, the local Data Management team will develop data analysis services as a priority.