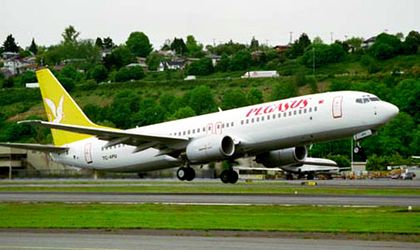 Turkish low-cost carrier Pegasus considers entering the Romanian market in January 2011 with a return flight on the route Bucharest- Istanbul. Qatar Airways could also operate its first flight on the route Bucharest- Doha starting the same month.
"No contract has been signed yet, but talks are underway with Qatar Airways, which is to operate flights on the Romanian market starting January 17, and with Pegasus, which is to operate starting January also", said Tudor Jidav, general manager of the Bucharest National Airport Company, quoted by Mediafax.
Jidav added that Otopeni has the potential to become an international hub if other intercontinental carriers choose to operate on the Romanian market.
Simona Bazavan