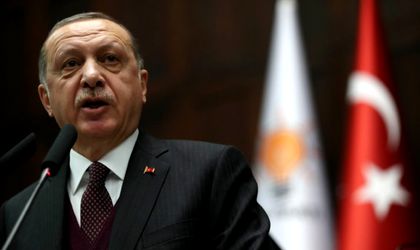 Turkey has announced a raft of tariffs on US goods ranging from cars to alcohol, according to Bloomberg.
The decision came after Turkish President Recep Tayyip Erdogan called on Tuesday for a boycott of US electronics including Apple Inc.'s iPhones to retaliate for the Trump administration's punitive actions over the past few weeks to pressure Turkey into releasing an American pastor.
Turkey will enforce an additional 50 percent tax on American rice, 140 percent on spirits and 120 percent on cars. There are also additional charges on US cosmetics, tobacco and some food products.
The Turkish currency has lost about a quarter of its value since the US sanctioned two ministers in Erdogan's administration over the continued detention of an American Pastor Andrew Brunson. Meanwhile, the Turkish judiciary said it wouldn't take orders from abroad.