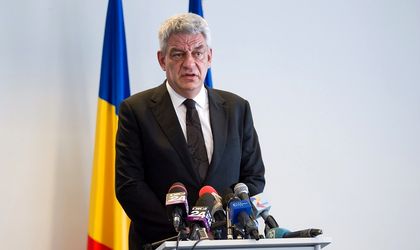 Prime Minister Mihai Tudose says that the controversial justice laws are still in the parliament and haven't reached the government, and that he is waiting for the Constitutional Court to decide whether they are "good or bad".
Tudose stated on Wednesday: "The laws have not gone through to the government, for various reasons, one of them of technical nature. They couldn't have gone out of parliament without the advisory notes from the Venice Commission, which meets in January. In January 2017, there was a scandal about laws being made at night in the government and with no debate in parliament, which is the country's supreme democratic forum, and this was the second reason for the coalition, that that is how the street wanted it, for the parliament to work".
He also said that he can't say whether the justice laws are good or not and that CCR will have to give its opinion. However, asked whether he supports the laws, Tudose said that he thinks the procedural approach was correct in this case: "I support the procedure, I'm not a constitutional law specialist, and it's possible that CCR will tell us that they still need work in some areas. After their decision, we'll see if they're good or not. In the meantime, I've cast my vote".