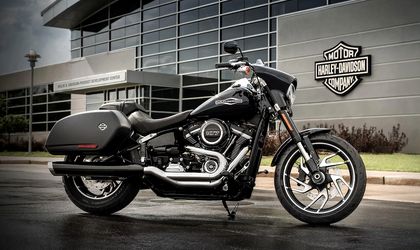 US president Donald Trump backs riders who boycott Harley Davidson on overseas production shift and denounced the company's plan to shift some production abroad.
The US president took to Twitter to say that people looking to stop buying Harley Davidson motorcycles was a "great" development.
The Wisconsin-based company is increasingly investing in production facilities overseas to avoid tariffs. In June, the 115-year old motorcycle manufacturer announced plans to move its European market production out of the US to protect itself against the retaliatory tariffs from the European Union. The move triggered public relations firestorm.
The company is considering making inroads in India and China, as the US sales have dropped amid a lack of millennial buyers.
The company's global sales from motorcycle exports stood at USD 24,1 billion last year, and Asian countries accounted for the largest share of exported bikes.
In an interview with CNBC last month, Harley-Davidson CEO Matt Levatich, quoted by CNBC, described Trump's statements as "unfortunate attention."
"We just deal with what we have to deal with; we are not a political organization. We've worked very hard to be apolitical in how we approach our business and our consumers, everywhere in the world," he said.
Harley Davidson's stock, traded on the New York Stock Exchange, is down by about 9 percent.