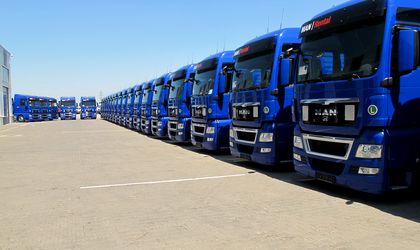 Hungary has restricted truck traffic in the country for 24 hours starting Wednesday, October 31 at 11pm. Trucks of total mass exceeding 7.5 tonnes will not be allowed to enter Hungary from Wednesday evening to Thursday evening.
According to the Bihor Police the Hungarian checkpoint authorities have informed the Territorial Inspectorate of the Border Police Oradea that as of Wednesday 23.00 hrs (Romania time) to Thursday 23.00 hrs (Romania time) the traffic of all motor-drives vehicles with a capacity exceeding 7,5 tonnes is banned. 
The measure is taken by the Hungarian authorities as Thursday, November 1 the All Saints Day, an event declared as a national holiday and a non-labor day, is being celebrated.