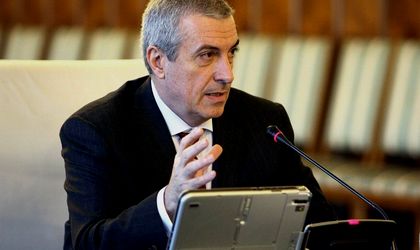 The High Court of Cassation and Justice has postponed the trial of Senate Speaker Calin Popescu-Tariceanu to 20 September. Tariceanu was prosecuted by the National Anti-corruption Directorate (DNA) under perjury and favoring the offender allegations.
Tariceanu was prosecuted in a case on the alleged unlawful restitution of a plot of land part of Snagov forest and Baneasa Farm. According to DNA prosecutors, Tariceanu made inaccurate statements under oath about crucial aspects in the case. The statements, dated 15 April 2016, were allegedly meant to prevent or hinder the criminal investigation proceedings against those indicted in the case.
Specifically, Tariceanu claimed he did not know that Paul Philippe of Romania (Prince Paul) had received, following restitution procedures, several plots of land pertaining to the former royal farm at Baneasa and Snagov (Fundul Sacului). He also stated under oath that he had no knowledge about the involvement of indictees Tal Silberstein, Beny Steinmetz, Moshe Agavi and others in the proceedings or about the sale and purchase documents drafted in connection with the plots of land.
In addition, Calin Popescu-Tariceanu is accused of having made untruthful statements and hiding information about his relation with Tal Silberstein, Dan Catalin Andronic and Remus Truica.
Tariceanu was present in court on Friday morning for a brief visit. He did not talk to the press, stating that he "is not a supporter of justice made in the street or on TV."
Georgeta Gheorghe